You are considering changing the appearance and look of your house. Are you thinking of painting your house to give it a more contemporary and vibrant look? Painting is a great way to update your home's look. It is also the easiest and most cost-effective way to do so.
When it comes to your home painting in Townsville, you have two options. First, you can do the job yourself or hire professional residential painters Townsville to paint your home. People who are familiar with the quality of professional work prefer to hire them. Some people are not aware of the cost of hiring a professional or believe that it would be too expensive to hire one. They might think about doing their own painting.
You can also start the job by yourself if you wish. It is a challenging job. If you attempt to do the job the first time, it could be disastrous. You should consider hiring a professional residential painter to paint your home. These are six reasons why professional interior painters are needed.
Both residential and commercial painters have extensive experience
They take on all the responsibility when working on a project. They are familiar with the details of a painting job. This includes preparing the surface and applying paint. Professional Residential painters Townsville are familiar with the equipment they need for their painting jobs. You don't have to spend more money on the purchase of tools. All the tools needed for the job are brought to the site by the workers, including ladders, buckets, and rollers, as well as brushes, drop sheets, brushes, and rollers.
A guarantee of high quality work:
Experienced professionals will give you this guarantee. They will guarantee flawless walls and customer satisfaction.
Safety:
There are many hazards involved in painting. If you're going to do it yourself, you can use ladders to access higher areas of the building. There is a lot at stake, and you could be exposed to serious health risks. You won't be exposed to any of these safety concerns if you hire a professional. Pros are experts in using chemicals and know how to use ladders to paint roofs or other areas of property.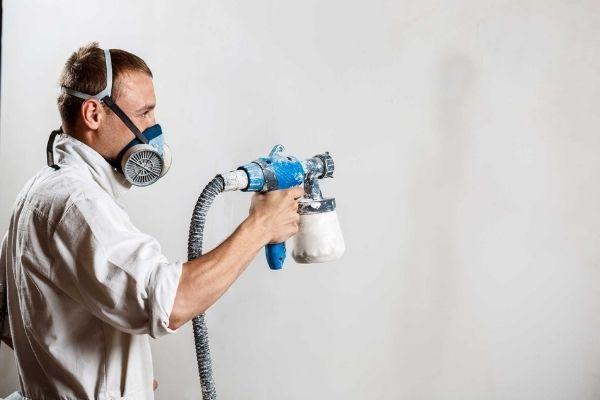 High-quality products:
The greatest advantage of hiring professional commercial painters or house painters is the use of standard products and materials. There will be no problems with the quality of the product.
Attention to details:
Professionals are skilled at painting your home with perfection. They pay attention to every detail of the job. You can rest assured that they will deliver outstanding results.
Creative ideas:
Residential or home painters can be innovative. They can help you with wall art or any other wall finishing ideas. They can suggest innovative ideas that will enhance your homes curb appeal. They can help you design your children's room or your living room and offer you some truly innovative and unique painting ideas.
These are just a few of the reasons you might benefit from hiring a professional house painter. If you have more questions, feel free to contact Pro Painters Townsville so we can help you give your home a makeover.
Why choose Pro Painters Townsville?
When you hire Residential painters Townsville, you want to be sure who is responsible for your painting project. It can be confusing if we sub-hire the job and something happens. And Pro Painters Townsville takes care of that responsibility.
Pro Painters Townsville employs only its own workers for all of our projects
This allows us to have complete control over both the process and the final product. So that every painter can be fully trained and skilled, we have a strict apprenticeship program. We insist that you follow the regulations and carry liability and worker's comp insurance so your job site is protected. Pro Painters Townsville strives to provide 100% satisfaction on all projects. We maintain a very short chain of accountability. If you aren't satisfied with the result, we will take full responsibility. We offer residential and commercial painting services in Townsville. We can travel to your place of business or home.