Strata Painting Townsville
If you or your business needs professional Strata painting we can help. Strata painting is a licensed trade that requires more machinery and knowledge than your average house painting job. Our team is capable of safely and efficiently completing these kinds of limited access jobs at a very high standard. We always perform a thorough site inspection before starting the job to ensure we abide by all OHS regulations in Queensland and more importantly, keep our staff and clients safe. Whether you need spray painting for balconies on the exterior of an office / apartment block, or roller painting for a rendered surface, we can have the skills to tools for the job.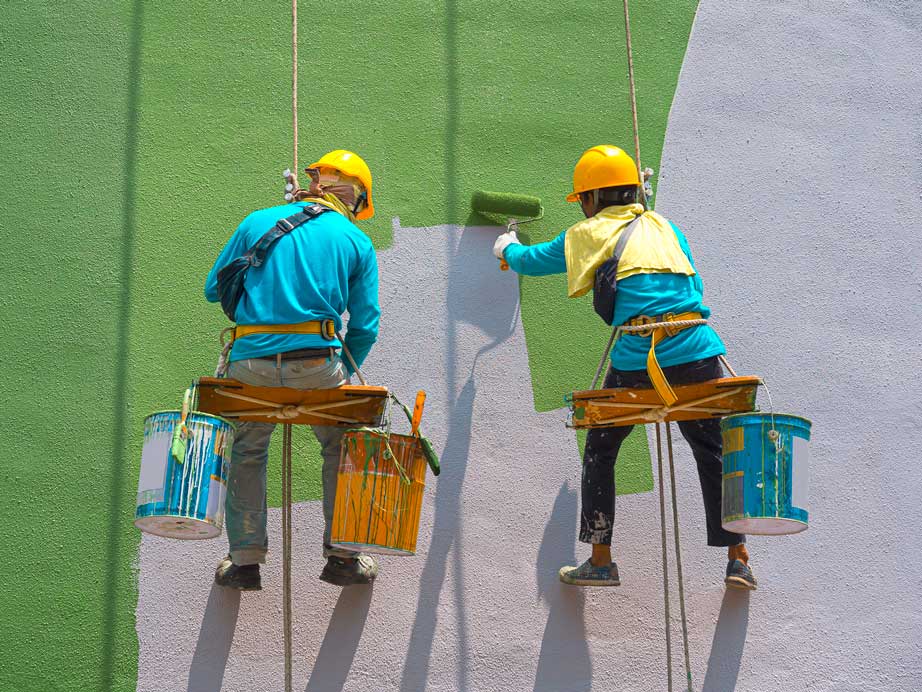 This sort of commercial painting work is multi-faceted and you might be surprised at some of the extra services we offer. For example. We can provide pressure cleaning and anti-graffiti coatings to high frequency crime areas such as alleyways or industrial areas. If you have on apartment building, clubhouse or a warehouse, you'll need a team with experience in with cherry picking machinery and potentially even abseiling. We also offer house painting services. Get the job done right the first time with a team of professionals that are licensed and guarantee a high quality of work and customer service.