We are professional local painters with years of experience serving home owners, businesses, schools and offices. Our services cover everything from exterior strata painting to interior residential jobs. Knowing how costly a job will be depends on several variables and can be tricky to estimate. This is why we offer free painting quotes via our website and over the phone during business hours. If you're looking for a friendly and knowledgeable painting company to help freshen up your home, give us a call today so we can help you choose the best options for you. By ensuring our customers are always stoked with results we have been able to grow our business through word of mouth recommendations.  
It's through careful communication a planning that we're able to satisfy our clients time after time. We keep you in the loop from the very first quote and inspection all the way through to the final layer of paint and cleaning the site. This is something often overlooked by amateur painting companies who will leave you to vacuum and dust your entire house. It's part of our satisfaction guarantee that we leave your property as clean as we found it. The only difference will be the brand new look and feel of the homes interior / exterior.
By carefully incorporating tape and drop sheets while working, we ensure there are absolutely no unwanted drips on the surrounding environment. Whether it is an industrial, commercial or residential project, we have the tools and skills to execute it at professional standards. No matter the size of the job we take the utmost careIf with every stroke so you can be sure you'll get an even coating with precise lines and exact edges. If you're in need of a fresh coat before selling your property, it is well worth having a professional painting service do the job.   
Proper preparation is an essential foundation for any Pro Painting job. We offer both interior and exterior restoration painting on a wide range of surfaces from corrugated iron to brick and plasterboard. Depending on the existing layer of paint and the material underneath, each surface requires a different amount of scraping, sanding and bogging to achieve a flawless appearance. It takes a practiced eye to know how much and what type of priming is needed to produce the seamless results we offer.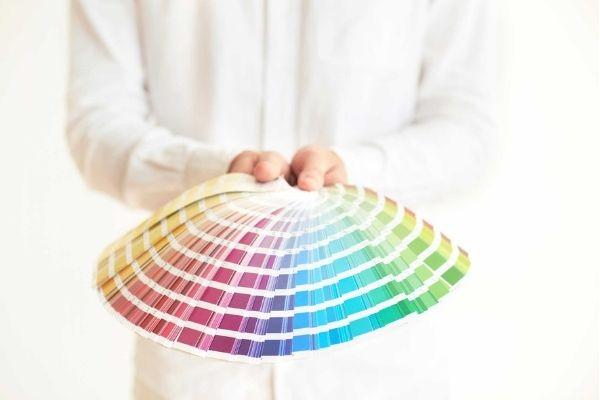 Choosing the right paint colour is a difficult but essential step in achieving your ideal aesthetic. As intimidating as it may seem to choose a single colour for the whole house, we have a step by step palette guide to help you make the right decision. The four main elements to take into consideration are temperature, chroma, hue and tone. Not sure what all these mean? Don't stress we are here to help! Temperature is the first major thing to consider when picking a colour. As the name suggests, temperature refers to whether the colour is warm or cool. The most obvious colours that springs to mind on opposing sides of the spectrum are yellow and blue.  
However each colour has it's own place on the scale. Depending on the vibe of your home of office, you'll want to choose the overall temperature before anything else. When it comes to tone, a lighter tone can make your room feel larger, where as dark tones inspire a sophisticated and intentional style. Hue is really just another word for colour. After deciding both your temperature and tone we can workshop several different hues to find the perfect fit. Last but not least, chroma refers to the vibrance and depth of the paint's appearance once dry. More intense Chroma can be used for features such as a door, skirting, or a feature wall / fireplace. We can help you navigate the vast array of colours available to help you make the right decision that you'll be pleased with for years to come.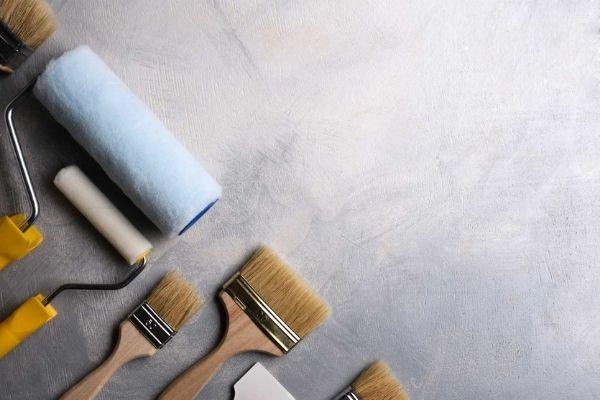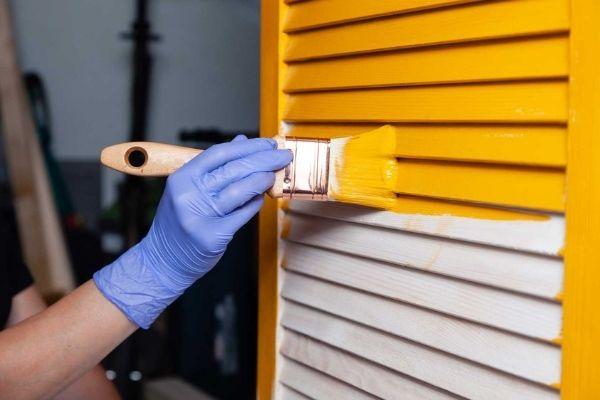 House Painting
Painting an entire house is no small job, there are many elements to consider from scraping and sanding, to how many layers are needed and even the time of day year. We have tools to bog holes and cut away mold or unwanted bubbles without compromising the integrity of the exterior below. 
Strata Painting
Whether you need spray painting for balconies on the exterior of an office / apartment block, or roller painting for a rendered surface, we can have the skills to tools for the job. If you have on apartment building, clubhouse or a warehouse, you'll need a team with experience in with cherry picking machinery and potentially even abseiling.
Exterior & Interior Expertise
If the exterior of your home is suffering from weather exposure, sun or rain, it needs proper treatment to accept a new layer of paint that lasts for years. If the previous layer does not pass our adhesion test for example then your weatherboards will need to be sanded back to the wood so that the fresh paint doesn't start flaking off after a few months. Queensland see's some of the hottest weather conditions in Australia. This continuous exposure to UV rays requires careful preparation, multiple layers and a specific type of paint. For areas under intense exposure we often use Dulux Weather shield which is one of the most durable painting solutions available. If you're worried about finding a cheap painting contractor then you've come to the right place. 
We offer the most affordable and reliable painting service in Townsville whilst maintaining a high industry standard. As one of Queensland's most populated cities, Townsville has seen a decent increase in the number of painting and construction companies as new people flock to the area every year. Over the years we have completed a huge range a jobs from industrial and commercial painting to the interior and exterior of homes and apartments. The most common job we undertake in Townsville is actually residential painting. We keep a close eye on our competitors to make sure we continue to offer premium results at a reasonable price. 
The need for a new coat of paint can arise for a multitude of reasons. It may be tired, stained or cracked and need refurbishing. You might be selling a property and looking to increase the final retail value of your home. Or it might just be a matter of taste and you're looking to brighten up your place so it reflects you and your personality. If you're in need of a professional house painter to provide a precise job on your property we have certified painters in Townsville available now. We also have a partnership with Painters Parramatta. Our friendly team will be happy to provide you with a free painting quote to help you decide the best plan of action. Our team is fully certified and highly trained to ensure they always meet our superior standards and exceed your expectations. We look forward to hearing from you.